From Japan to Abroad
Wherever your destination, leave the handling to us, for your outbound and return moves.
How to pack things? What about Customs procedures? What about our pets? How do we receive our things at our destination? Our mission is to deliver peace of mind and satisfaction to customers with just such anxieties without imposing the slightest burden.
Rather than "moving is tough!" it becomes clear that "Moving should be left to the professionals!"
The process of moving from Japan...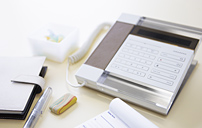 01

Inquiry

Once your move home is confirmed...
don't worry, just call Yokohama System Mover.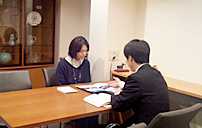 02

Initial consultation

On this kick-off day we will make the most appropriate moving plan for your family, start the paperwork, and explain the process to you.
All we ask of you before packing day is to designate which items belong in which room.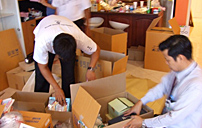 03

Packing

We take care of everything on the packing day, including the actual packing as well as compiling a list of your belongings.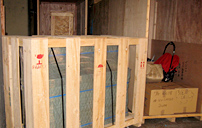 04

Transport

After packing your belongings, we give them additional packaging for transport, clear export customs and transfer them to the surface or air freight forwarder; from there they begin the journey to your final destination.
The number of days in transit can vary by destination, so we will give you an estimate of the time required.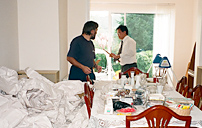 05

Import Customs Clearance and Delivery

Your belongings will be delivered once they have cleared customs at the destination port or airport.
Local staff will take care of clearing customs as well as unpacking and setting up furniture as will have been discussed with you in advance.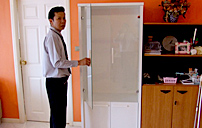 06

After-service

In the rare event something in your shipment has gone awry, please contact us immediately.